Mick Griffin Award
The ADCC's award for Editing is named after Mick Griffin, in honour of one of the best editors our industry has ever produced.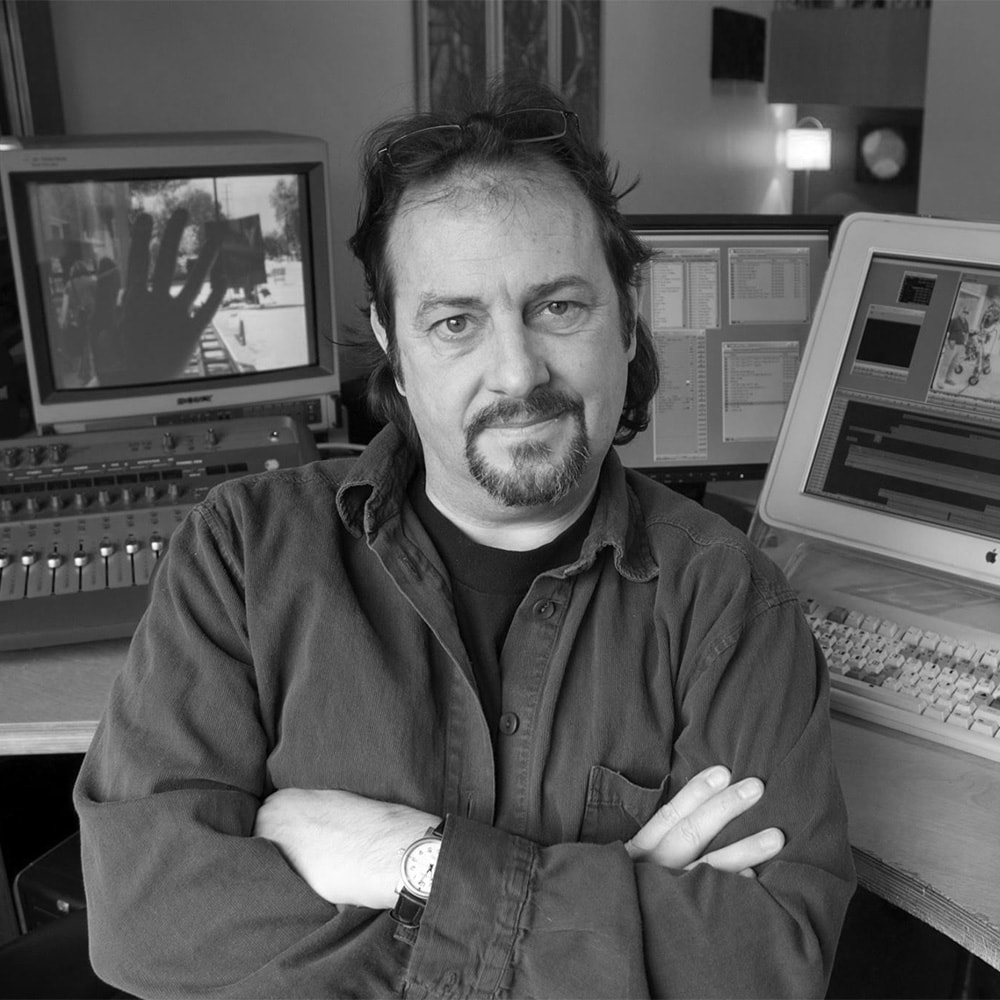 They work in darkened rooms, unsung heroes with a laser-like focus on their glowing monitors. Like tribal drummers, they look for the beats and rhythms, until they discover the visual crescendo; the filmmaker and the audience, connected by the thread of what the editor wants you to see and feel. To the audience, editors are invisible storytellers, conjuring together narrative, sound, and vision with a skillfulness of craft that could easily be mistaken for wizardry.
"To me it's all about the bridges between the left-out bits, how the story is served by what is shown and what is not." – Mick Griffin
Mick graduated from Ryerson's photography program and began his storied career at Bomack/Batton/Rabco where he discovered a love of experimental film and the relative solitude of the editing suite. Soon enough, Mick's talents for editorial work brought him to the attention of the Partners Film Company where he challenged and grew from a collaboration with what was, at the time, a collection of the best young editorial talent in Toronto. It was here that Mick cut the iconic Canadian Tire "Bike Story" commercial, still the most popular commercial to have aired in Canada. Mick left Partners in 1989 to join the newly-minted Flashcut, followed by a rewarding partnership at Rooster Post Production where his body of work inspired his clients and continued to be held in the highest regard by every editor in the industry. One of Mick's joys was his long-standing working partnership on Newfoundland and Labrador Tourism, Newfoundland being the province of his birth.
Mick's reputation was proof that greatness and kindness can go together. No matter how busy he was, how in demand, or how many awards he won, Mick was an approachable and humble man. A sought-after mentor, Mick approached his work with great joy and loved to share that passion with those around him.
A past winner of the Bob Mann Post Production Award for excellence, Mick's editorial collaborations won numerous advertising awards including a handful of Cannes Lions. Mick was a frequent award show judge himself, having juried both The Clios and The London International Awards. In 2012, Mick was honored with The Fritz Spiess Award, in recognition of his many contributions to a career of excellence in TV advertising by the Television Bureau of Canada. As always, he was humbled and grateful to be recognized for doing something that never felt like a day's work to him.
A man of simple pleasures, Mick loved editing, his wife, and his family. In 2017 Mick passed away from multiple sclerosis and in a moment of the unfathomable, the industry lost of one of its brightest stars.
Mick's work for Newfoundland Tourism – Target Marketing